Crime movies alongside con artist films are one of the favorite set of movies people tend to watch.
This is because these movies are intriguing and adrenaline pumping.
They are filled with suspense and the stunts are just unbelievable (which makes the movies more interesting).
For many movie buffs, going out on weekends to watch movies is quite tasking.
From navigating traffic and staying on a long queue to get movie tickets is one stress we don't want to experience again.
The advent of streaming services like Netflix has made watching movies easy.
With the app downloaded on your phone and enough data, you can stream unlimited movies and shows from the comfort of your home anytime any day.
You also have the choice of watching your crime and con artist movies which you love.
Over the years, Netflix has been able to build an impressive library of crime genre which are riveting and puts you on the edge of your seat.
Below are the list of crime and con artist movies and shows you can enjoy by yourself, family and friends.
Army of the Dead (Movie, Crime)
This is not just a typical Zombie movie, but one which a heist is involved.
Directed by Zack Synder, it explores an apocalyptic world of Zombies where a group of ragtag mercenaries led by David Bautista are sanctioned to steal a huge sum of money at an abandoned vault which was habited by blood sucking Zombies.
Little did they know that the dangers that lay ahead was not just blood sucking Zombies, but treachery within the group.
If you love action movies, this is the one for you.
I Care A lot (Movie, Con Artist)
Don't let the title fool you, this movie is one of the most interesting con movies I have ever seen.
As a fan of Rosamund Pike, I was not disappointed by the acting of the Golden Globe and Prime Time Emmy winner.
She nailed it.
This is a movie about a con woman who pretends to care for the elderly and makes herself their appointed guardian by manipulating the law.
And in the process, she gets access to their assets and rips them off.
She finally got mixed with a dangerous gangster who brought hell to her doorstep.
This is a movie you really want to watch.
Focus (Movie, Con Artist)
This movie was released in 2015 and stars Margot Robbie and Will Smith.
This was the period when Margot was not  household name.
Or even featured as Harley Quinn in the Suicide Squad movies.
This is a top notch movie that adopted two different con movies into an elegant style 'Shades' and 'House of Games'.
This is a movie about hustlers, con men and not losing focus on the game.
The Irish Man (Movie, Crime)
Martin Scorsese has always been a controversial director, but his movies are always divine.
If you are a fan of Mario Puzo or you love the Sopranos, The God Father or crime movies that deals with mobsters, the Irish Man is there to watch.
Having two outstanding characters in the form of Robert De Niro and Al Pacino in one movie is just heavenly.
The monologue was skillfully woven and delivered on a platter of exceptionalism to the audience.
My favorite monologue in the movie is 'I heard you paint houses'.
You cannot understand the underlying meaning of these words until you watch this movie.
It is a must watch.
Clickbait (Series, Crime)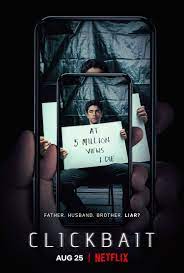 I am sure you must have seen this series many times and pass.
You are one of those that judge a book by its cover.
As unpopular this movie is, it is underrated.
It dwells on the false image people portray on social media and how this can be destabilizing to you and your loved ones.
The actors might not be popular, but their performances are eye-catching.
Lupin (Series, Con Artist)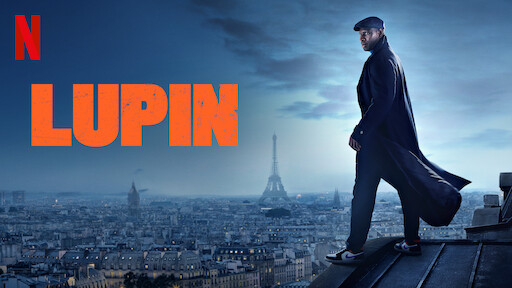 Lupin is a con artist who can also be successful in the art of espionage.
A master of disguise and deception, his scheming and illusions are what grips you on your seat.
The show is excellently woven, and it keeps you guessing.
You might think you know what the outcome will be, but in the end, you will realize it's not really what you think it is.
It is part of the illusion.
The series is one of those you binge at a go.  
Theses are carefully selected movies and series that will make you appreciate creativity.