Richest Bankers in South Africa
South Africa is home to billionaires who have made it in various ventures.
A significant portion of billionaires are people who made their fortune from the banking sector.
These are people who invested heavily in the financial sector or used their investments to buy up banks.
We will look at South Africans who have made a considerable fortune in the banking business.
Paul Harris: FirstRand Bank
Paul Harris is an Afrikaner South African who studied Finance and Economics from the University of Stellenbosch.
Prior to establishing FirstRand Bank in 1998, he worked with the Industrial Development Corporation and later joined Rand Consolidated Investments.
In 1992, he became the CEO if Rand Merchant Bank and in 1998, he founded FirstRand Bank.
The 63 year old is a member of numerous board
According to Forbes, he is worth $200 million
Allan Gray: Allan Gray Limited and Orbis Investment Management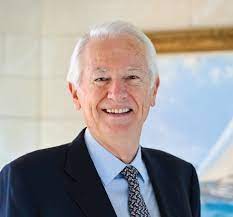 Allan Gray founded two financial investment companies Allan Gray Limited and Orbis Investment Management. These companies facilitate financial investments for investors.
Allan Gray Limited has become the largest private owned asset in Southern Africa with an asset based of $45 billion.
The 81 year old is said to be worth over one billion dollars.
Jannie Morton: PSG Group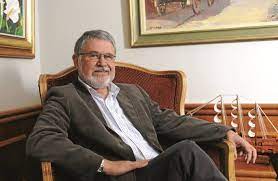 Nicknamed the 'Buddha Buffet' Forbes estimates that the 75 year old is worth $1 billion.
A graduate of University of Stellenbosch also, he started his career with PWC.
He did not have it easy getting to the top. In 1995, he was fired by his partners from the company he co-founded with them.
In 2011, he wrote a book about it, detailing how his journey and how he started PSG Group.
Although still active in the management of the affairs of the company, his two sons serves as Executive Directors in his company.
Lauritz Dippennar: Rand Consolidated Investment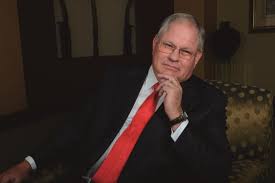 The 72 year old self-made man is known for his philanthropy. A graduate of University of Pretoria where he bagged a degree in Commerce, he kick started his career with KPMG.
Over the last fifteen years, he has been able to develop a knack for business and founded Rand Consolidated Investing.
It is believed that he is worth over $1.16 billion.
Micheal Le Roux: Capitcec
Worth $1.6 billion, he founded Capitec Bank in 2001.
Although he obtained an outstanding degree in Law from the University of Stellenbosch, he never practiced.
In 1995, he started working with Distillers Corp and a few years later, he started a banking business.
He oversaw the development of Boland Bank, Nedcor Bank, BoE Holding and later Ned Bank.
With enough capital, he founded Capitec Bank
ALSO SEE – Richest Bankers in Nigeria